As a leading manufacturer of modular high-quality standard mould units and individually designed hot runner systems, HASCO offers innovative and economical solutions for designers, mouldmakers and injection moulders from a single source.

数字中的 HASCO
100.000
产品
20.000
用户

99
年的模具制造经验
35
地点
700
全球雇员
Full-service provider for mouldmaking
With more than 100,000 products from a single source, we are the full-service provider for modern mouldmaking. The modular structured range of standard mould units is coordinated perfectly to the customer's needs and enables you to achieve sustainable competiveness. One of our basic principles as a reliable partner for standard mould units is to supply you not with as much as possible, but only with as much as you really need. To make the design of high-quality moulds as easy as possible, we supply the right product and material combination for every application. Our balanced product portfolio, developed by experienced mouldmakers for mouldmakers, offers you plenty of advantages and added value. These include, in addition to many other digital services, our native CAD data with installation spaces for all common CAD systems. The high level of expertise of our excellently trained employees guarantees you an outstanding level of technical consulting in all areas.


HASCO 标准件 - 模具和工具制造的基本零件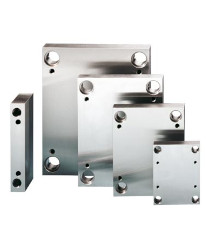 K 系列标准件
P 系列标准件
Z 系列标准件
HASCO 特殊制造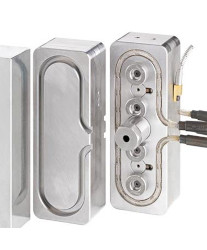 热流道技术
Productivity through standardisation
Through the consistent use of standardised high-quality mould units, considerable time and cost savings can be achieved in mouldmaking along the entire value chain. The consistent standardisation has been shown to increase productivity and thus decisively improve competitiveness. Yet, the potential is not only in the components themselves, but also in the relevant processes connected with design, assembly and use.

HASCO 历史
有关介绍来源于HASCO网站,最终信息以HASCO网站为准!